The Board of Trustees of the African American Methodist Heritage Center (AAMHC) is pleased to announce the 2017 recipients of the first Bishop Forrest C. Stith grants to Dr. Rosetta Ross as well as Mother African Zoar United Methodist Church in Philadelphia, Pennsylvania. Future grants will be offered every other year.
Rosetta E. Ross, Ph.D., Professor of Religion, Department of Philosophy and Religious Studies, Spelman College is an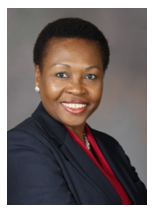 ordained elder and full member of the South Carolina Annual Conference. A fifth-generation United Methodist, she grew up watching black people in her hometown of Dorchester, South Carolina, bravely pursue voting rights and opportunities for their community. In all of her work, at many levels in The United Methodist Church, she has sought to embody the lessons she learned from her parents and other role models by acting as a United Methodist Christian seeking justice.
Dr. Ross is conducting a research project as part of a book-length biography of Methodist laywoman and NAACP (National Association for the Advancement of Colored People) administrator Ruby Ruffin Hawkins Hurley. Hurley grew up as a member of Asbury Methodist Church in Washington, D. C. As an activist laywoman, she began her work with the NAACP as a local youth worker and became the NAACP national youth secretary (1943-1951) and first director of the NAACP's Southeast Region (1951-1979). Under Hurley's leadership, NAACP youth and college chapters grew from 97 with approximately 4,100 members in 1943 to over 380 chapters, with memberships topping 22,000 by 1946. Hurley led development of the NAACP's Southeast Region, moving it from a non-existent structure to one of the most well-developed and significant arms of the NAACP during the Civil Rights Movement heyday. An important aspect of Hurley's effectiveness was her ability to actively engage local congregations and Methodist denominational entities such as the Women's Society of Christian Service. Grant funds received will be used for travel to conduct interviews and purchase transcription services.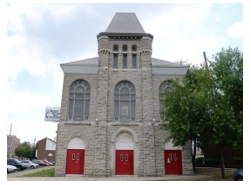 Mother African Zoar United Methodist Church (UMC) is the oldest continuing African American congregation within the UMC. The church has original historic documents pertaining to its earliest history that have deteriorated or been badly damaged and need to be recovered and preserved. Part of that early history comes from the former Methodist Episcopal Delaware conference which had its roots in Mother African Zoar UMC.
Rev. Shayla Johnson currently serves as the pastor of Mother African Zoar United Methodist Church. She is a New York native and migrated to Philadelphia as a child. She is a graduate of several educational institutions holding a Bachelor's in Business Management and Law (2002), an MBA in Human Resource Management (2007) and Master's in Theological Studies focusing on Christian Counseling (2014) and is currently studying for her Master's of Divinity. She has worked in several administrative positions, social work, legal accounting and completed one unit of Clinical Pastoral Education at AI DuPont Nemours Children's Hospital.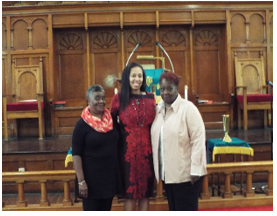 Mother African Zoar UMC strives to continue forward in their mission of spreading God's word with action. Her history is the solid rock on which that legacy is built. Funds from the grant will be used to further this mission—not only restoring and preserving these documents, but also creating digital versions that can be made available online to the public.
Pictured left to right: Ms. Janice Mann, Administrative Council Chairperson, Rev. Shayla Johnson, Ms. Betty Henderson, Chairperson, Archives and History Committee.
About the Grant:
Bishop Forrest C. Stith was one of the founding members of the African American Methodist Heritage Center (AAMHC) and served as the first President of the Board of Trustees. He led the Center through many years of successful service to the denomination and beyond. Bishop Stith retired as President in 2011 and accepted the title of President Emeritus. The grant is offered to local United Methodist African American congregations doing/planning innovative ways to recover, preserve and/or present their histories; or to individuals doing historical research or projects on African Americans in Methodism.
Questions may be directed to Carol Travis, Executive Assistant at 973-408-3862.